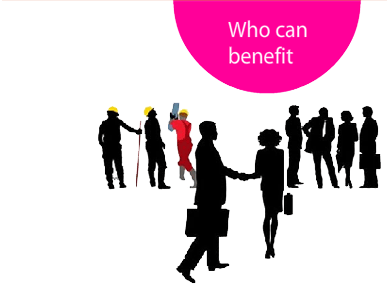 Most companies who are committed to HR training and development can benefit from the use of TBT, especially in the areas of Safety, Health and Environment. (SHE)
This repetitive training when delivered by conventional classroom techniques can and usually does carry some hidden and often overlooked costs. Primarily, it is not just the cost of the actual training itself but involves transport to the training location, providing cover for the absent employee and in some instances subsistence for the employee.
Bringing a trainer on site can reduce some costs. However, unless there are numbers of employees requiring training the employment and subsistence requirements for tutors' services can be prohibitive.
Many companies see the initial cost of TBT as a major reason why this form of technology is too expensive and in some cases where the training cycle may only repeat once every 5 years or so this assumption may be correct.
When we examine for example SHE training (by its nature usually legislation led) this proves more often than not to be false. Where a company has more than 10 employees or employs numbers of temporary contract staff the one off cost need not be out of reach.
Provision of simpler courses or the adaptation of existing courses can and usually does give an affordable alternative that is both auditable and sustainable. The courses provide the employee with the necessary information to carry out their work in a safe manner and to the company standard while the Results Management System provides the Employer with the required evidence of training to prove they have met their legal obligations.
Areas such as Process and Manufacturing benefit from TBT training especially where contract staff are employed on a temporary basis as identified above. Where contract staff have usually been taught repetitive tasks and simple machine operation by a few permanent staff quality has sometimes suffered.

The reason for this is the quality and inconsistent delivery of the training. Many reasons can be assigned to why the quality and consistency of the training may suffer but in general it is due to workload and the demand for higher production rates.

By providing the theoretical training using TBT a lot of questions a new member of staff may have are answered and a consistent message is given to all new staff. The permanent staff can in this way be freed up to concentrate on the practical training and production issues.

The benefits provided by this approach are to producing better quality products, providing the contract staff with a feeling of belonging to the organisation, (even if only on a temporary basis) and management with auditable records to assist in the identification of any areas of weakness within their HR.

If you would like more information on how TBT could help your company or simply to discuss your requirements please contact us using one of the methods provided in the Contacts section of this site.