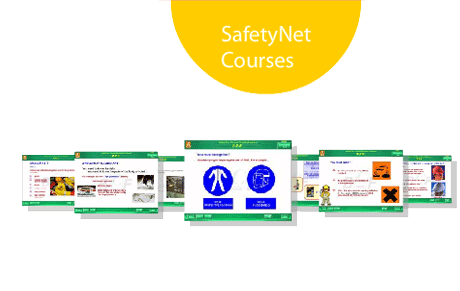 Manual Handling Training Courses
This interactive learning course promotes a pro-active approach towards Safe Manual Handling training and can be used to help foster and develop this attitude change amongst all staff. The learning design adopted ensures effective engagement of the Learner by continued interaction utilizing screen prompts to guide the trainee through the course and those with little or no computer experience will find it easy to use.
The manual handling course highlights the dangers that staff can face from hazardous manual handling operations, which could result in injury and time off work. The training message is delivered in a positive mode to encourage safe lifting and handling operations in the workplace. The "safety is a state of mind" and "no one works to get hurt" culture is reinforced throughout the course.
A cost effective solution to your training and ongoing assessment requirements
Recorded evidence of training covering safe working practice and legal compliance
Progress and achievement that is measurable
Consistent, reinforced auditable training.
Having completed the tutorial, a random assessment test is generated and the course records the Learner's progress providing an auditable trail of results and a certificate of completion can be printed for successful students. This certificate provides evidence of the underpinning knowledge required prior to completing a workplace assessment to prove competence. This accreditation of prior learning can contribute towards NVQs.